Intellectual Property (IP) Conference for SMEs – our expert one of the speakers
–
News
–
11.10.2019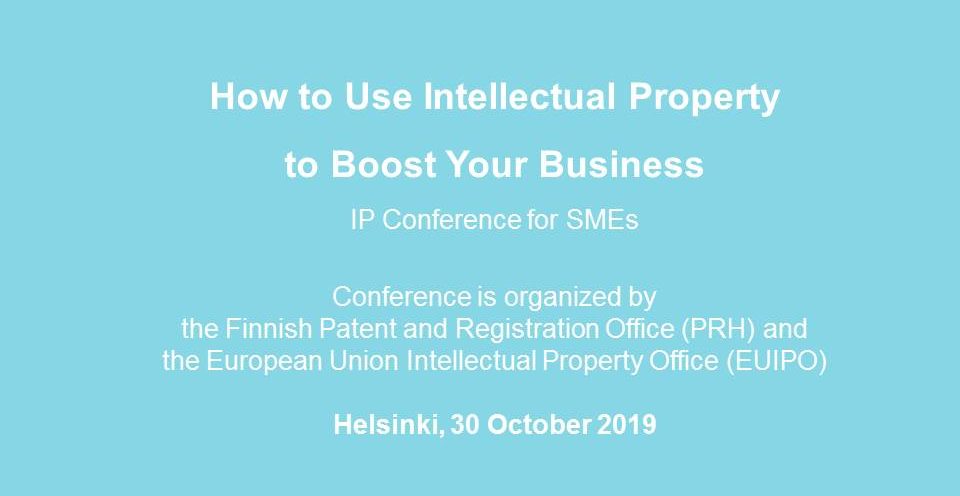 Do you want to take your business to the next level with the help of intellectual property rights? Would you be interested in exporting your products into the EU market, but do not know how to manage and enforce your IP rights there.
This IP conference for small and medium-sized enterprises will present the most important IP systems and tools you need to benefit from your intangible assets and boost your business. The event focuses on trademarks and design rights, but eg. patent and copyright will be briefly discussed.
Our expert, European Trademark and Design Attorney, IP Lawyer,Tom-Erik Hagelberg, will talk about use of trademarks and design rights:
How a Finnish company successfully used its IP to defend its commercial interests.
The conference is organized by the European Union Intellectual Property Office (EUIPO) in cooperation with the Finnish Patent and Registration Office (PRH).
The event will take place at Sokos Hotel President Helsinki on Wednesday, October 30, 2019. The seminar is free of charge. The program of the seminar can be found on the website of the PRH.
Please note that there is a limited number of seats. Register now to ensure yours!